There are about 3,000 house fires in Victoria each year — most of which could be prevented by taking simple precautions, including installing smoke alarms.
Even a faulty smoke alarm in the house can have fatal repercussions. It isn't a reach to say then that hard-wired smoke alarms save lives, and every Victorian should abide by the smoke alarm installation and maintenance laws in their area.
Apart from preventing safety hazards, being aware of relevant laws is essential to avoid legal trouble for rental providers and residents. After all, considering how many lives are lost to house fires every year, policymakers have now set up stringent rules and guidelines about fire safety.
So, whether you are a landlord, a tenant, or a responsible citizen, you need to know about installing smoke alarms in Victoria.
Everything You Need To Know About Smoke Alarms In Victoria
What Type Of Smoke Alarms Do You Need In Victoria?
As any Victorian knows, the region is susceptible to bushfires and other fire hazards from natural causes or human interference. And so, in 1997, the governing bodies tightened the rules regarding smoke detectors, making it compulsory for homeowners to install at least one in their flats, townhouses, and homes.
Any residential unit constructed or renovated after August 1997 should have a hard-wired smoke alarm connected to a 240-volt mains supply. Residents and owners should check that each smoke alarm is working. You must ensure that the hard-wired smoke alarms have a backup battery to keep them functional during power cuts.
Nevertheless, fire services recommend that homeowners install or replace existing devices with photoelectric smoke alarms that meet the AS3786 Australian Standard for smoke alarms and detectors. That said, photoelectric smoke detectors minimise the chances of false alarms.
How Many Smoke Alarms Do You Need In a House?
All Victorians are legally required to have a minimum of one smoke alarm per home. However, opting for an interconnected alarm system with multiple detectors in separate rooms is highly recommended.
For instance, you can install working smoke alarms in every sleeping area, kitchen, and living room. Interconnected smoke alarms will be activated if a single device detects smoke or fire.
How Often Should You Test Your Smoke Alarm?
Once you have installed smoke alarms around the house, it is crucial to ensure they are working. That said, you must routinely test and replace the batteries.
To test the batteries, you must press and hold the test button until you hear three beeps — this test should be performed every month. At the same time, experts recommend replacing 9-volt batteries every year. However, hard-wired smoke alarms powered by lithium batteries last longer and must be replaced every ten years.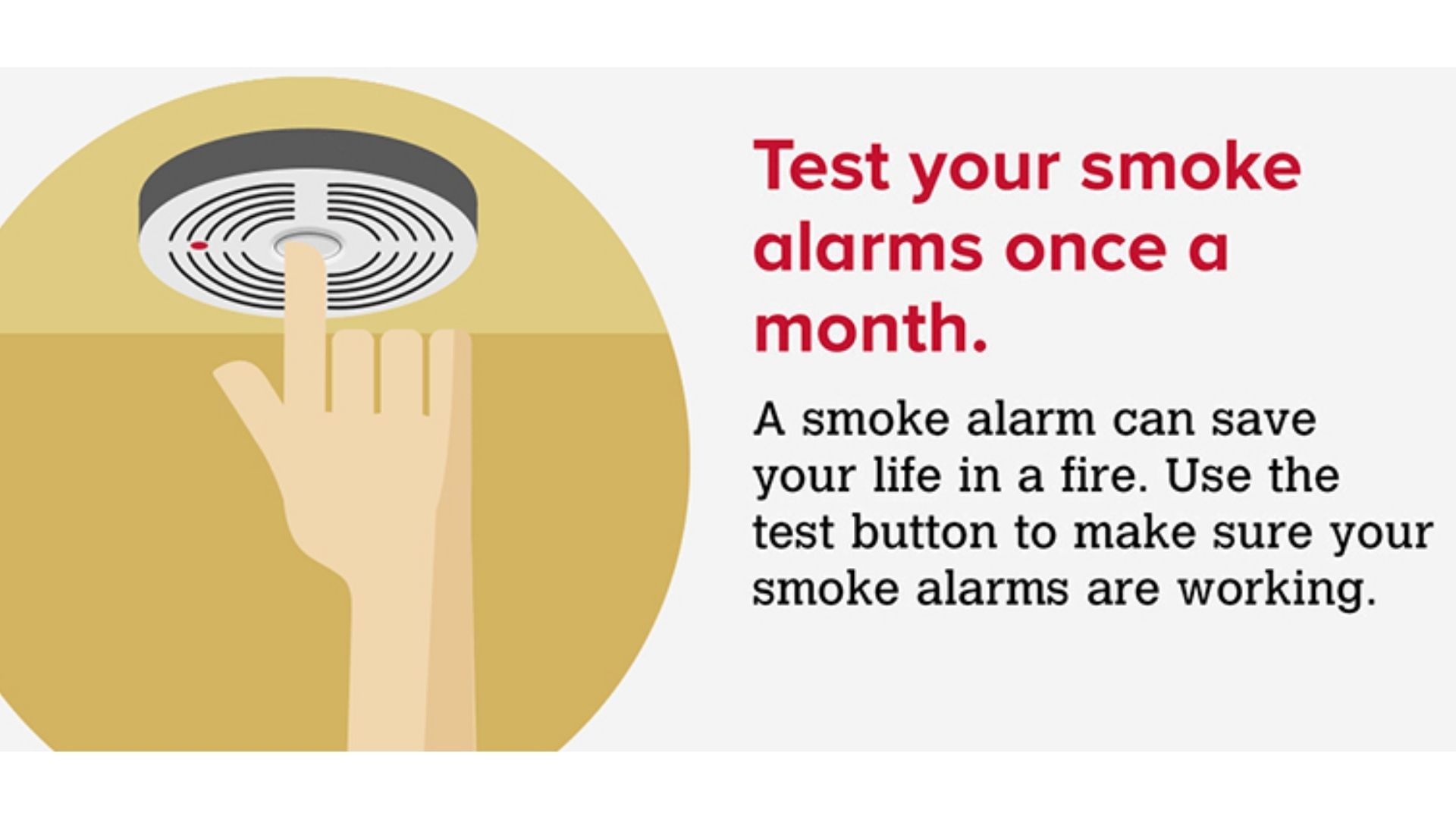 Proper maintenance includes cleaning the smoke alarm and replacing the units every ten years. As for cleaning, you can vacuum the team or gently wipe the exterior to prevent dust and other barriers that may block sound.
When Should You Repair A Broken Smoke Alarm?
Broken smoke alarms are urgent repairs that a licensed professional must immediately take care of. Generally, rental providers and homeowners hire a qualified electrician for repairs and installations.
So, if you are a renter or resident, notify your rental provider if a smoke alarm needs to be repaired or replaced. And if you cannot contact the landlord or they do not fix the issue, you can authorise repair work for up to $2,500. The rental provider is then required to reimburse the amount within seven days.
What Are The Laws Regarding Smoke Alarms For Rental Providers?
First, all rental providers must ensure that their property is fitted with working smoke alarms and a battery backup. Besides checking that each device is correctly installed and working, they are responsible for routine maintenance checks.
These include battery replacements, new smoke alarms, and testing the system on time. As a rule of thumb, units should be replaced at least once every 12 months, while you must change batteries according to the manufacturer's instructions.
And before a rental agreement is signed, rental providers should give potential residents adequate information about the working and maintenance of smoke alarms. The responsibilities of the rental provider also include urgent repairs, which must be arranged and paid for immediately.
What Are The Responsibilities Of Residents Regarding Smoke Alarms?
While the homeowners are responsible for regular maintenance checks, residents must also watch for faulty smoke alarms. In writing, the renter must notify the rental provider if a unit needs repairs or replacement.
Also, renters and their guests must never deactivate or tamper with the smoke alarms installed by the rental providers. Doing so is a breach of duty and allows the rental provider to give the resident a notice to vacate the property.
On that note, renters must not remove the batteries of the smoke alarm before moving out.
What Are The Smoke Alarm-Related Changes In Renting Laws As Of 2023?
Before wrapping up, we suggest that rental providers and renters go through some changes made to rental agreements after March 2021. These reforms include differences in language and the addition of smoke alarm-related terms and conditions.
So, while "landlords" are referred to as "rental providers," "tenants" are called "renters" within the document. The document's name changed from "lease" to "rental agreement."
Other significant changes include adding smoke alarm repairs under "urgent repairs." To know more about what makes an urgent repair, refer to Section 3 of the Residential Tenancies Act 1997.
Also, the rental agreement may specify new terms related to maintenance and other smoke alarm-related safety precautions. Here, you may also find a clause stating that residents and visitors must not tamper with or deactivate smoke alarms.
Frequently Asked Questions
1. What Kind Of Smoke Alarms Should You Install For Senior Citizens?
Homes occupied by senior citizens or persons with disabilities should be equipped with a specialised personal alarm system. Once activated, these devices will alert the monitoring company so that help can arrive immediately.
2. What Kind Of Smoke Alarms Should You Install For The Hearing-Impaired?
Smoke alarms designed for those who are hard of hearing include unique features, such as strobe lights, vibrating pads, and other sensory alerts.
Understanding The Law: Smoke Alarms In Melbourne
Fire safety in fire-prone regions like Victoria is a serious matter, which is only becoming more severe with factors such as climate change. Besides local governing bodies that set up strict rules, collective action is necessary to keep fire hazards minimum and save lives.
All individuals should take responsibility for learning more about fire safety at home. It would be best to consider visiting the Fire Rescue Victoria site for fire safety tips that you can follow today — starting with installing a smoke alarm.
Remember, a hard-wired smoke alarm must be installed by a qualified electrician. And, if you want assistance installing, repairing or replacing your smoke alarm in Melbourne, speak to our team!