Most Australian homeowners would agree that smoke detectors are an indispensable part of their homes.
After all, they help detect fires and could potentially save you from fatal accidents. Fires can occur in any room of your house for many reasons. But regardless of the place and reason, installing smoke detectors is essential to evacuate the property quickly.
Since reading this article, we guess you don't know the ideal places to mount smoke detectors for maximum fire safety. You also might not be familiar with the installation process.
Not to worry, as we have answered all your questions about smoke detectors in this informative guide. Always consult with a licensed electrician before installing a smoke alarm to know any smoke alarm requirements.
Without further ado, let's get started.
The Working Mechanism Of A Smoke Detector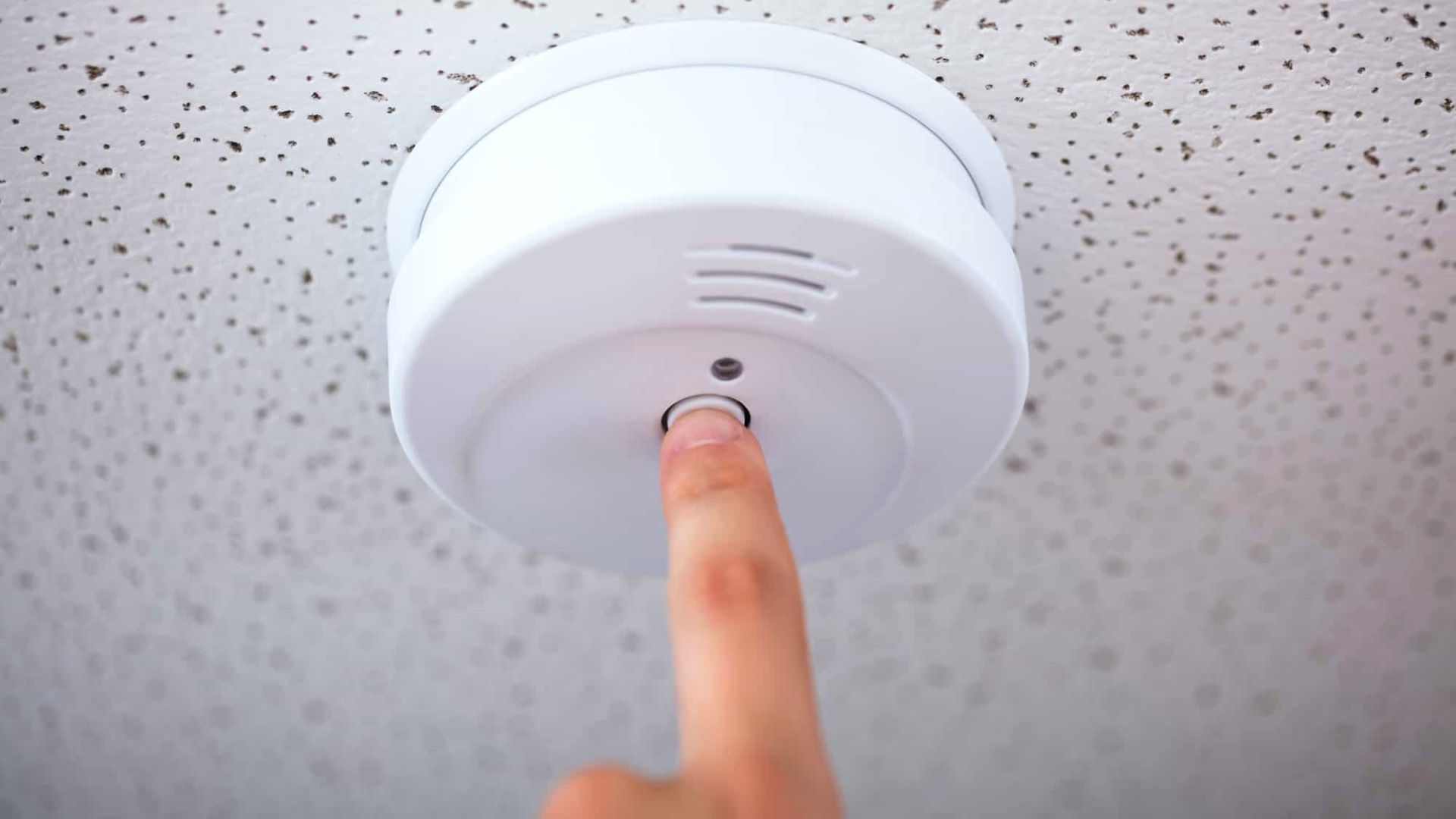 Before jumping into our main topic, let us first learn how a smoke detector works. There are mainly three types: ionisation, photoelectric and dual smoke detectors.
An ionisation smoke alarm detects a fire when the smoke makes its way to the ionisation chamber, which causes a drop in the electrical current and activates the alarm. These devices do a great job of sensing flaming fires.
On the other hand, a photoelectric smoke detector utilises a light beam to detect smoke. These detectors can sense slow-burning fires quickly.
And as far as dual-sensor smoke detectors are concerned, they are a mixture of both.
Where Should You Place Smoke Detectors?
Depending on your residence's size, you may require numerous smoke detectors. Installing smoke alarms on every level of your home, including the outside and inside of your bedrooms, is best.
We strongly recommend installing dual-sensor smoke detectors throughout the interior of our house, as they are more effective at sensing all types of fires.
Since smoke rises to the top, mounting the detectors on the ceilings would make sense. If you intend to mount a few on the wall, ensure you position them not more than 12 inches from the ceiling.
Additionally, you would want to ensure that you are mounting the smoke detectors away from windows, air ducts or anywhere that could prevent smoke from reaching the alarm. We highly recommend interconnecting all the smoke detectors as that will offer you better protection - if one detector goes off, the rest will too.
Now, let's take a look at where to mount the detectors or one smoke alarm in the following areas:-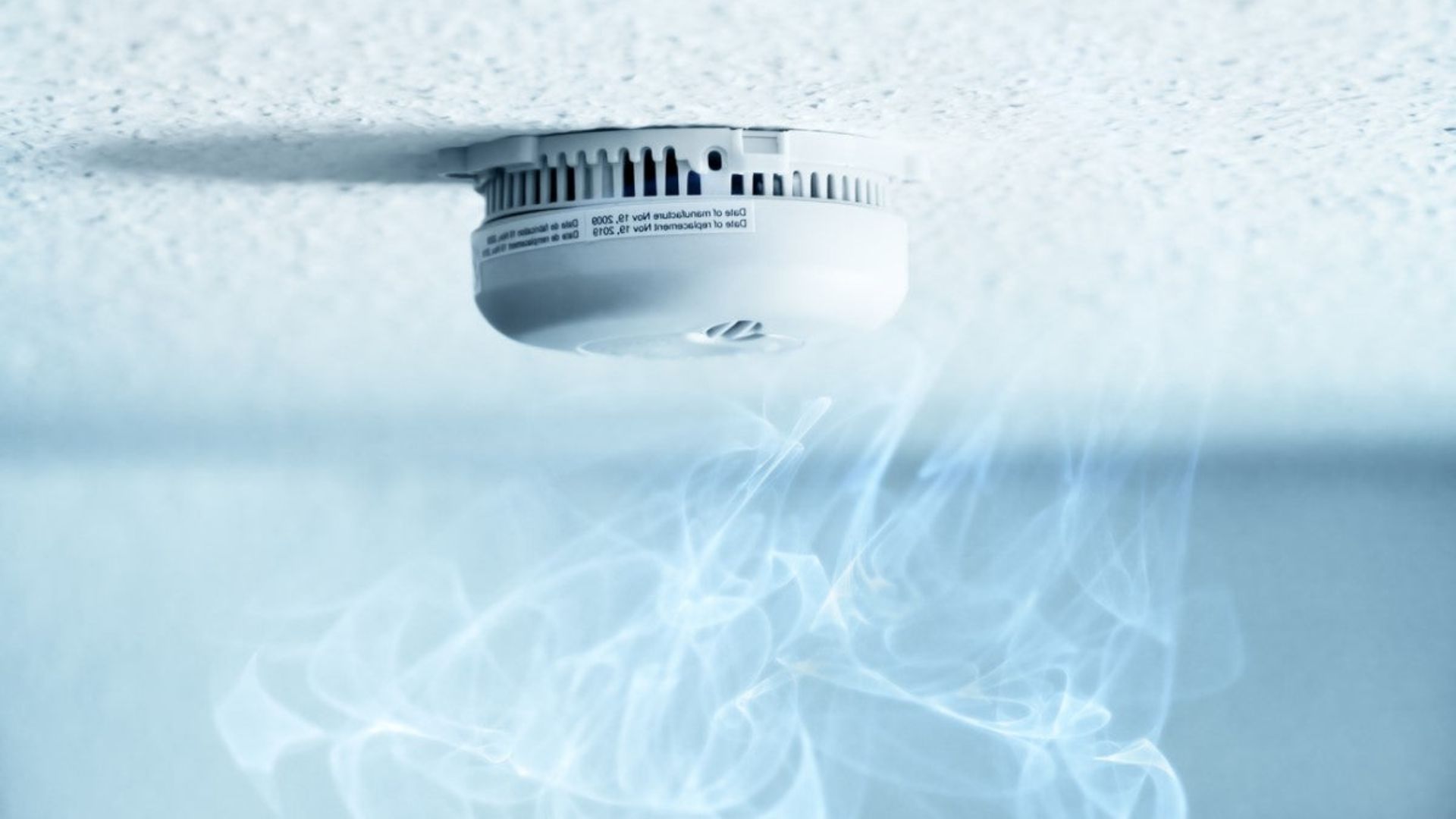 1. Basement/Garage
Make sure you install a smoke alarm in your basement and garage and interlink it so that it can alert you when there is smoke downstairs. If you don't, you might not be able to hear the alarm, and the fire could spread in no time.
2. Bedrooms
As far as the bedrooms are concerned, place one smoke detector inside them and one outside in the corridor. In case you don't have too many smoke detectors, install one outside the bedrooms, in a place from where the alarm can be heard loud and clear.
3. Kitchen
Most homeowners don't prefer installing smoke detectors in their kitchens because they fear the sensors will go off while cooking. However, we feel that you should install a smoke detector in the kitchen because that is where a fire usually starts.
To mitigate the chances of false alarms, make sure to mount smoke detectors 10 feet away from the oven or stove. It might be a little challenging for small kitchens, so in that case, you would have to mount the detectors just outside. But even then, place them 10 feet away from the oven.
Installing A Smoke Detector
Next, let's learn how to install a smoke detector, and you'll find that battery-operated ones are usually pretty simple to put together. They come pre-assembled out of the box, so you must follow the instructions to mount them.
The installation may vary from brand to brand, but the following steps are common for every unit.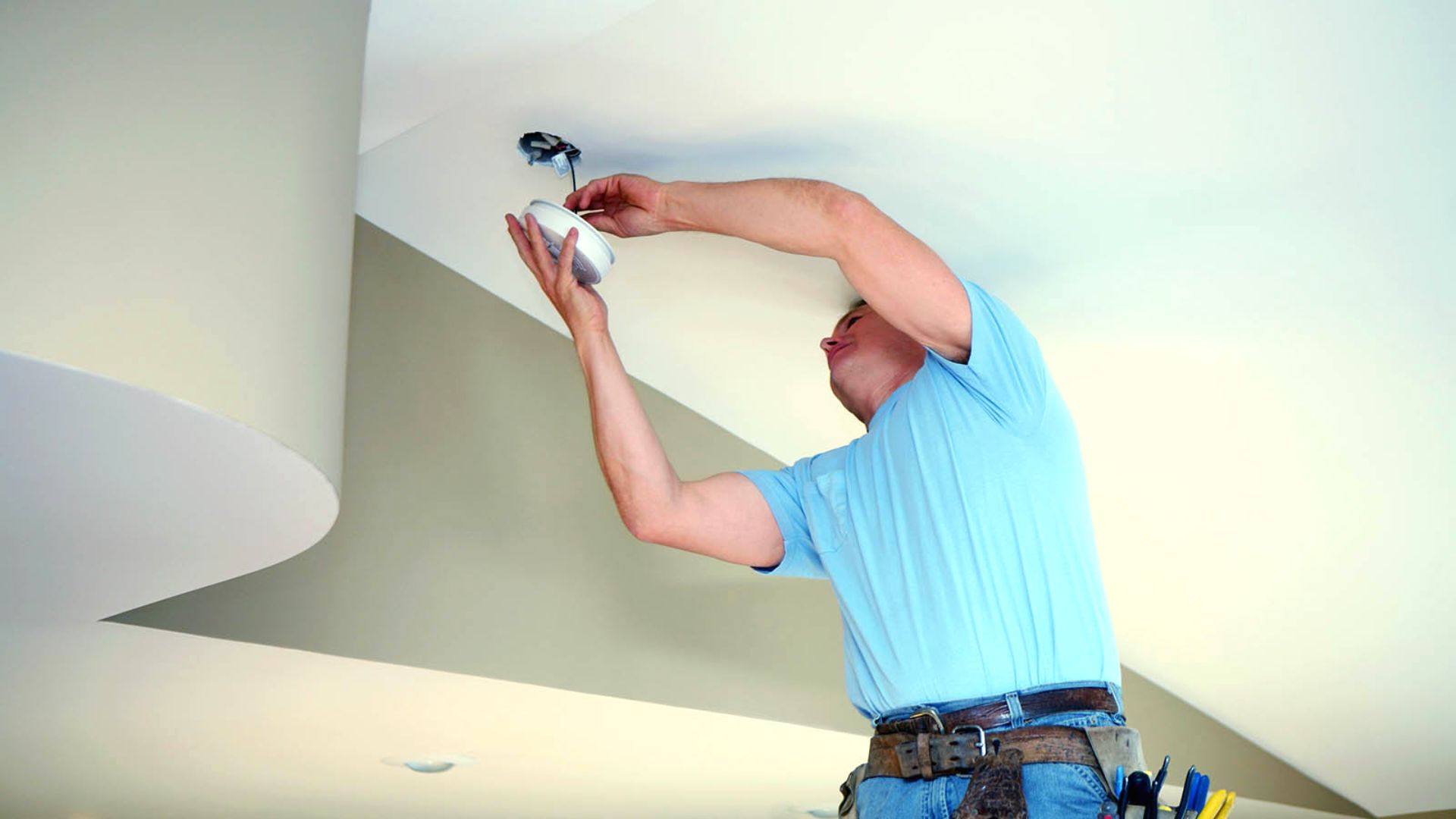 Step 1:
Unbox the detectors and go through the instructions carefully.
Step 2:
Put the battery inside to activate the detector. You may have to pull the protective layer out of the battery for some models to activate the detector.
Step 3:
Select a clean spot on the ceiling and install the mounting bracket.
Step 4:
Then connect the smoke alarm and test it by pressing the "Test" switch. The device should make a loud noise that everybody can easily hear in the surrounding area.
But to install wired detectors, you must call your local electrician.
How To Maintain A Smoke Detector
One of the best smoke detectors is that they don't need much maintenance; only periodic checks to ensure the connections and batteries are fine should suffice.
Check the smoke detectors every month by pressing the "Test" button to ensure they are working fine. If the batteries are low, you will likely hear a chirping sound; make sure you replace those batteries immediately.
Under normal circumstances, we recommend replacing the batteries once every year.
Installing Your Smoke Detectors In Melbourne
We have come to the end of this informative guide; hopefully, it has helped you gain valuable insights into installing smoke detectors. But before we wind up, we would like to mention certain things.
First, familiarise everyone in your family with the sound of the alarm, and you must tell them what to do when the detector goes off. Note that false alarms are also common, so check the source first if you hear a smoke detector beeping. It could be a small fire in a pan, for instance, that can be extinguished quickly.
But don't take any risks; if you're worried, dial 000 for help. On that note, it's time for us to sign off.
And, if you need a smoke alarm installed in Melbourne, speak to the professionals at Precision Electrical & Plumbing. Our team are trained and highly experienced in installing compliant smoke alarms in residential and commercial buildings.
Until next time, stay safe!