Have the drains in your household suddenly started to overflow with wastewater? Yeah, we know how much of an annoying problem that can be.
An overflowing drain is one of the worst nightmares of any homeowner. It is both frustrating and extremely unhygienic.
That is why you should try to resolve the problem as soon as it emerges. Unfortunately, not all of us are DIY experts, making managing it a bit more complicated.
However, there is no need to worry because, in this guide, we have discussed how you can stop overflowing drains easily. So, if you are facing this problem, we suggest you keep reading below.
Why Is Your Drain Overflowing?
Before you start fixing this problem, you should know what caused it in the first place. A blocked drain primarily causes an overflowing pipe.
Usually, if something gets stuck inside the drainage pipe, the water flow gets disrupted. As a result, the excess water pools in your water fixtures and ultimately starts to overflow.
It can also occur if the drainage pipes are too old. In such situations, oil, grease or other sediments may get deposited on the inner drain lining over time, drastically reducing the pipe diameter and blocking the water flow.
The problem is most commonly observed in frequently used fixtures and appliances around your household. These include the kitchen or laundry sink drain, the washing machine drain hose, the bathtub drain pipe and so on.
Stop Drain From Overflowing
Now that you know the causes behind a drain overflow, it is time to solve the problem. To do that, you will need to clear out the blockage in your drains. Several methods you can follow in this regard, all of which have been discussed below.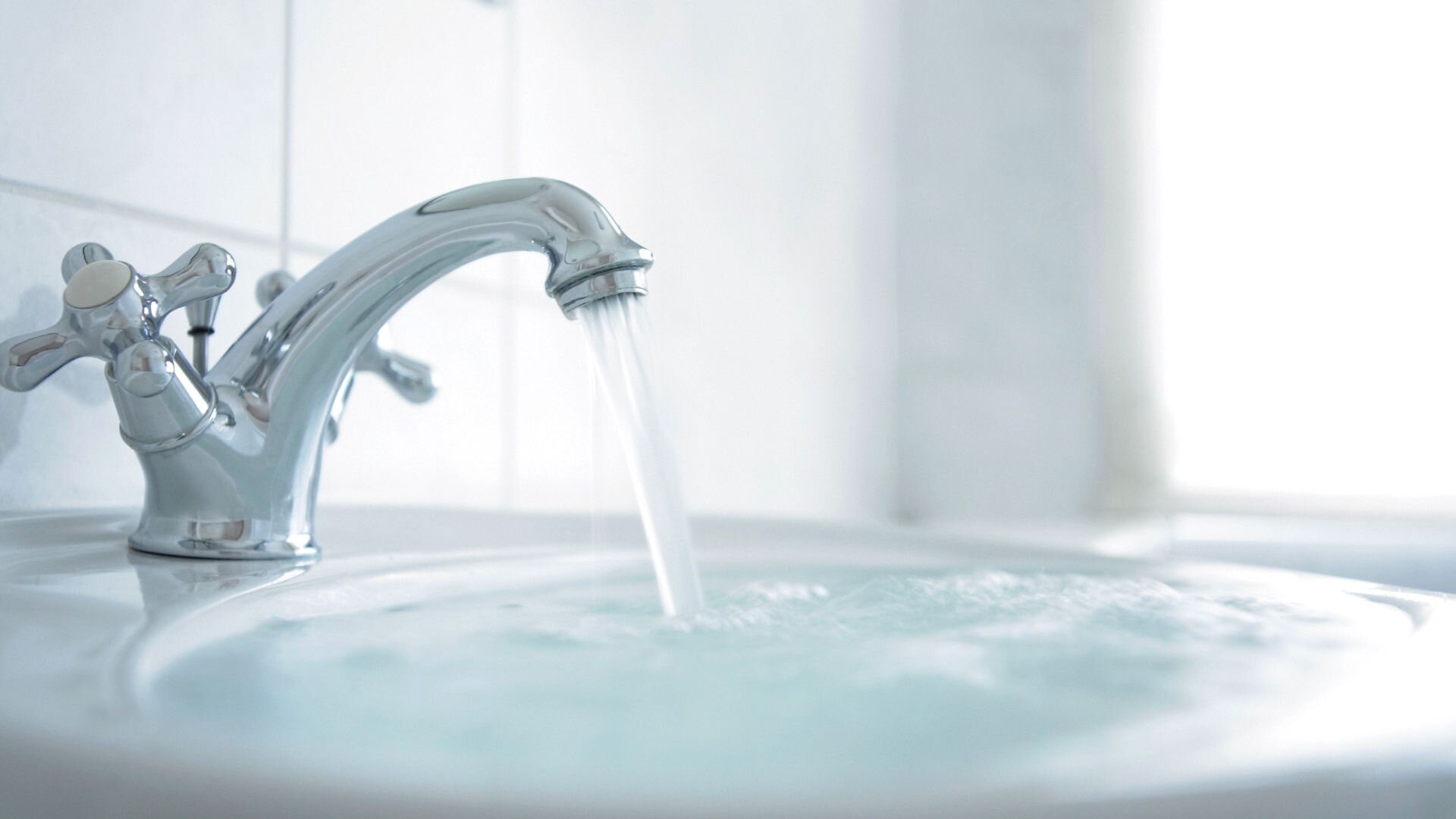 1. Use Boiling Water
If you pour a bucket of boiling hot water through the blocked drains, it will effectively clear out any soap scum or greasy residues from the drain pipes. It is possibly the simplest solution to clearing a clogged pipe and eliminating drain overflow.
2. Use Vinegar And Baking Soda
A mixture of vinegar and baking soda is highly potent at dissolving away oil and grease residues. So, if you use this option, the blockage will be gone within minutes.
All you need to do is add a little bit of baking soda to the drainage pipe. Then, follow it up by pouring one cup of vinegar through the pipes and letting it sit for a few minutes. After that, we recommend pouring a little bit of hot water to wash away any remaining debris.
3. Use Chemical Cleaners
If the above solutions fail to provide the desired results, you can try using a drain cleaner. These are made from potent chemical agents that can easily clear out the toughest residues from drains.
Simply mix them with a little water and flush the mixture down the drain to clear the blockage. However, the chemicals used in these products are toxic, so you should avoid direct contact with them. Harsh chemicals can also damage your pipes, so speak to a professional plumber before using them.
4. Use Drain Snakes
Also known as a drain auger, a drain snake is a tool for physically removing foreign objects that may have become stuck inside the plumbing system.
Just push the drain snake into the drain line until you reach the obstruction. Then slowly poke it with the snake to dislodge it from its place. You can then turn on the tap to let the water clear out the debris.
How Can You Prevent Drain Overflows In The Future?
Below, we have discussed some preventative measures you can follow to prevent such a problem from recurring.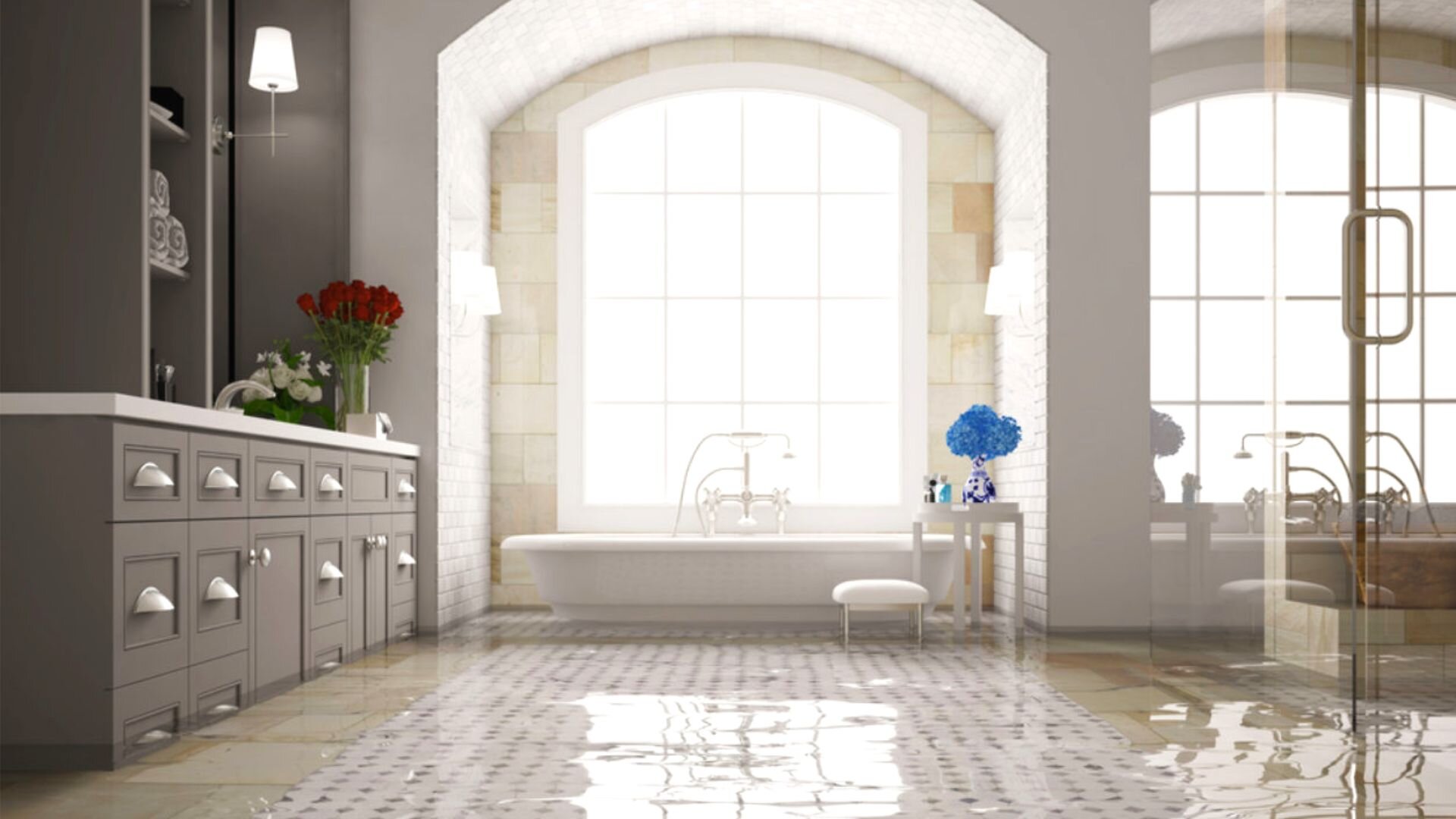 1. Periodic Maintenance
If you have outdoor drains, maintain them periodically by clearing any leaves and debris. That will ensure the water flows uninterrupted through the drainage pipelines.
2. Use A Fabric Mesh
You can keep hair or other debris out of your drains by installing fabric meshes over the drainage outlets. Likewise, you can try installing a lint catcher on the washing machine drain pipe. That will keep lint fibres and fabric threads away from the washing machine hose. However, you will need to clear out the garment or lint bag from time to time.
3. Replace Old Pipes
You should monitor and replace any old or damaged drainage pipes periodically. This will help to avoid any blockages or water overflowing issues in the long run.
Drain Overflowing? We Have Your Covered!
Does your washing machine drain overflow? Well, now you can use these strategies to eliminate drain blockages and prevent them from returning.
If you're careful about what goes into your drains and what lies around them, you'll be able to avoid some of the unpleasant side effects of blocked drains, including foul-smelling water, leaking roofs, walls or ceilings, and damage to wiring or electrical fittings.
Whether your kitchen, bathroom, laundry drain or washing machine drains are overflowing, you can follow some simple solutions. As you can see, they are easy to follow, meaning anybody can get them done without any hitches.
That said, if there are some major problems in your drains, such as invasive tree roots or cracked pipes, you might need to undertake pipe relining or replacement. Given the complexity of such projects, it's better to call in a professional plumber since they are better equipped to handle such tasks. If you are in Melbourne, speak with our Precision Electrical & Plumbing team for fast and affordable blocked drain solutions.
In any case, once the problem has been solved, you can go back to using your fixtures like before. And believe us, the sooner you can do that, the better it will be for you!