There is no denying that proper exterior lighting is crucial for any Australian home.
They help take your kerb appeal to the next level, adding many benefits. That said, outdoor lighting enhances the safety and security of your property by discouraging trespassers.
So, we don't find any reason that should stop you from installing outdoor lighting outside your home. But if you are confused and unsure how to go about it, read this article to the end. We have extensively discussed the different types and styles of outdoor lighting fixtures you can choose from and a few important things to consider before installing them at home.
Now, without wasting another second, let's see how you can make your home brighter and more beautiful.
Types Of Outdoor Lighting
Here are seven of the most common types of outdoor lighting: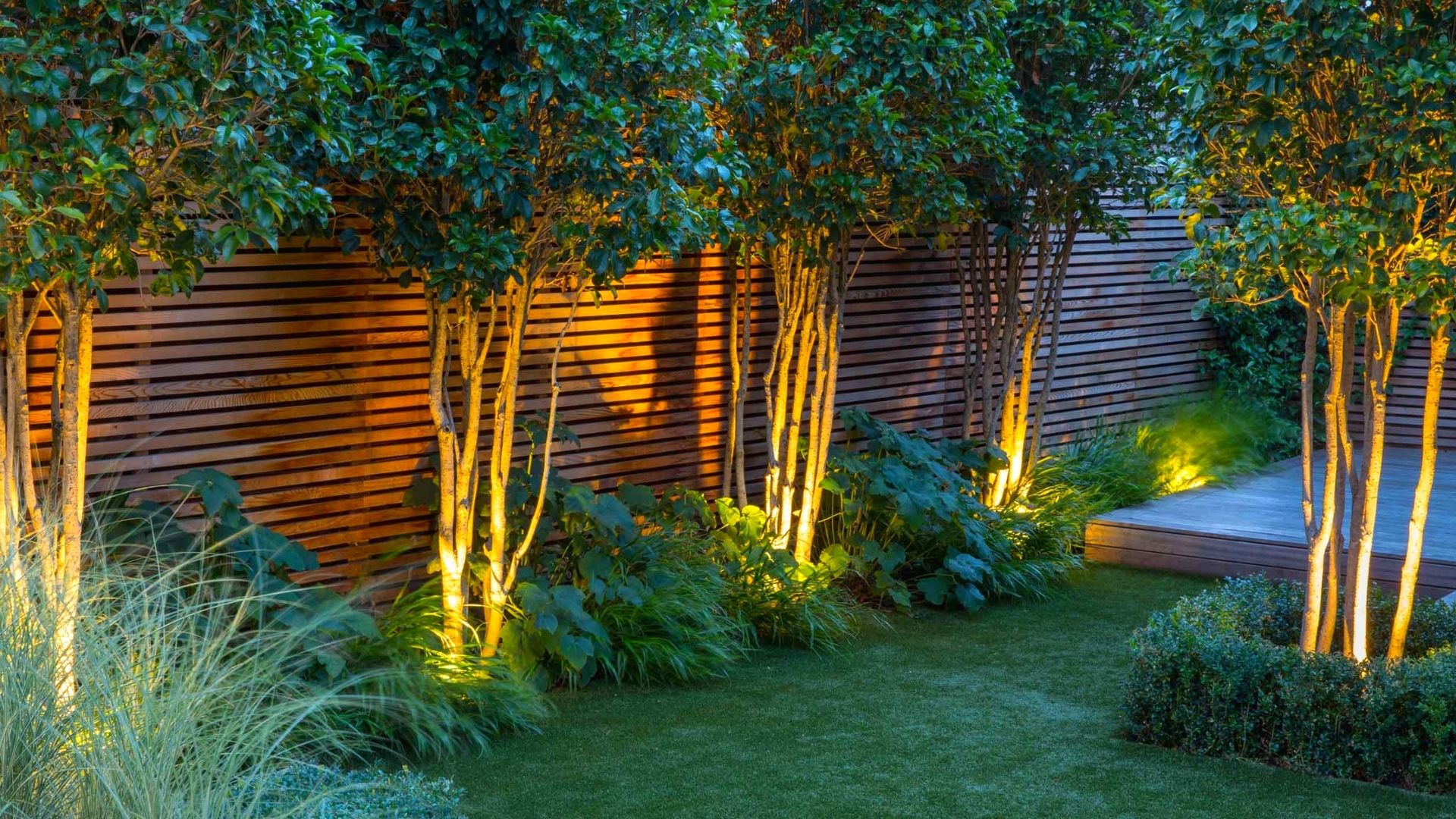 1. Accent Lighting
This type of lighting is mainly used to add a touch of drama to any outdoor spaces by improving its aesthetic appeal. We suggest planning and incorporating such lighting into particular areas, such as entry doors and pathways. You can highlight architectural details, planting areas, and trees if your budget allows it.
Additionally, you may use uplighting to draw your visitors' attention to taller structures, buildings, or trees. It's worth noting that spotlights are commonly used in this type of lighting.
2. Ambient Lighting
As far as ambient or accent lighting is concerned, it is mainly used on walls and posts. This kind of lighting is also widely known as general lighting; it emits a decent brightness level, enabling visitors to walk and see safely.
While installing ambient lights outdoors, ensure you don't choose excessively bright lights; bulbs with a lumen or lower rating would do the job just fine.
3. Task Lighting
Let's talk about task lighting, which helps illuminate pathways and entrances. These outdoor lights are crucial for specific tasks, such as safety. They are primarily outdoor footlights, patio lights, pathway lights, etc.
Since these lights will be placed outdoors, it's a good idea to ensure they are IP65-certified to withstand weather elements such as storms and rains. Also, make sure that the lighting fixtures are marked as exterior lighting.
4. Landscape Lighting
Landscape lighting is perhaps the most technical of all lighting solutions as it requires more planning and attention to design than the other garden lighting styles. The purpose of this type of lighting is to accentuate the details of your lawn and garden. You could also look at installing path lights. Depending on your landscape and garden, path lights are a great way to accentuate the landscape whilst maintaining safety at night.
Another thing worth keeping in mind while dealing with landscape lighting, especially if it's farther from your house, is how you'll be able to get the wiring into the light. If you are not confident enough to install landscape lighting, we recommend hiring an experienced and qualified electrician. Since the installation is likely to involve burying many cables in the ground, it is best to hire a professional to handle it.
5. Security Lighting
Next up, we have security lighting. These motion sensor lights enhance your home's security and safety and are mainly used on decks, stairs, patios, backyard garages and driveways. A few examples of security lighting are sensor lighting, recessed lighting, motion sensors and floodlights.
6. Portable Lighting
Portable lighting can help illuminate accents and surroundings and allow you to use the light wherever you want. Additionally, they help increase your space as they can be carried anywhere for lighting. Thus, it is perfect for creating an ideal backyard retreat and a festive ambience for dinner parties.
From gorgeous and large to simple and small, these lights are available in various styles and designs to help complement your home exterior.
7. Outdoor Wall Lighting
Installing outdoor wall lighting is a great way to complement outdoor decor while drawing attention to its architectural elements.
Wall lights also offer illumination in areas where safety is a concern. You can also combine outdoor wall lighting with other outdoor fixtures for ambient light in seating areas. The bottom line is that whatever your taste may be, there has to be an outdoor wall light to suit it.
Important Factors To Keep In Mind While Purchasing Outdoor Lighting
Whichever exterior lights you are looking to install, whether it be garden lights, hanging lights or outdoor wall lights, there are a few things you need to keep in mind:
1. Energy Efficiency
It is always better to choose lights that are energy efficient as they don't tend to consume a lot of electricity. You can save on utility bills while reducing your carbon footprint.
We recommend using LED lights or other energy-efficient options, like solar-powered lights, for exterior lighting because they last longer than standard lighting options. LED lights have become increasingly popular over the years, saving users a lot on electricity bills.
2. Material
The material of the lighting fixture is another essential factor you need to consider. We suggest going with outdoor lights made using ceramic, copper, brass or aluminium. All these materials are durable and can easily resist harsh weather elements with ease.
Also, remember that the material dictates the look of your outdoor lighting fixture, so make sure it matches the rest of the decor.
3. Cost
The cost determines the design and quality of outdoor light. With a higher budget, you get more options, and the votes will be limited if you have a modest budget. On a side note, outdoor lights nowadays are reasonably priced, so you won't necessarily have to go out of your way to get attractive and durable models.
4. Style
The style of your outdoor lighting should complement the architecture of your house. From rustic and contemporary classics to ultra-sleek and futuristic, there is a range of styles and designs to choose from and bring home.
5. Wattage
While purchasing outdoor lighting, be sure to consider the wattage. Ideally, you would want to go with higher-wattage lights for illuminating the dark areas and lower-wattage lights for decorative purposes.
Frequently Asked Questions (FAQs)
Here, we have answered two of the most commonly asked questions about outdoor lighting: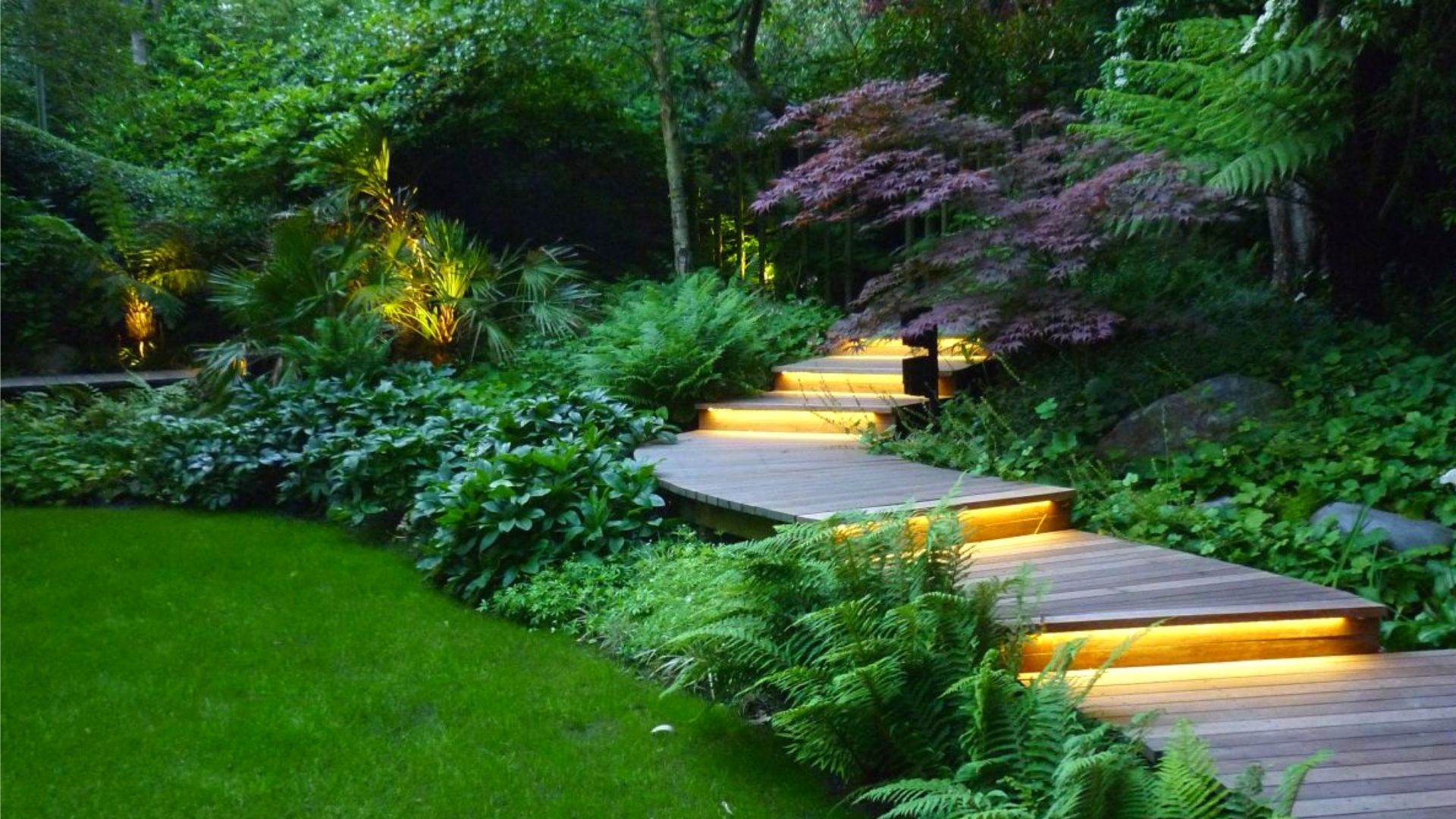 1. Which One Is Better: Warm Or Cool Outdoor Lighting?
Both are equally good. However, we recommend using cool outdoor lights for trees and plants as warm lights can damage them. But you can use warmer outdoor lighting on architectural elements. Not to mention, warmer lights provide a cosy feeling that your family and guests will love.
2. Is It Necessary For All Outdoor Light Fixtures To Match?
You don't necessarily have to match each of them; make sure they can complement the outdoor decor of your house.
For example, if you are installing lawn lights, pole lights, spotlights, or any other lights that don't have any protection, then it's best to choose IP68-rated options. For outdoor, undercover, such as outdoor ceiling lights, you can go with a slightly lower IP rating, such as IP67, IP66, or even IP65, if the area is well-protected.
Outdoor Lighting: What You Need To Know!
With that, we have reached the end of our guide. And we genuinely hope that you were able to gain some valuable insight into the types and styles of outdoor lighting and the factors to consider while purchasing them.
So, what are you waiting for? Get in touch with your local electrician and install outdoor lighting around your home or your outdoor spaces to enhance its visual appeal. If you are in Melbourne, contact the Precision Electrical & Plumbing team. We can install your outdoor lighting while providing a fast, efficient and professional service. We also offer general lighting services, including installing and replacing commercial lighting and LED lights.
That's all for today, see you soon.