Wondering whether you should get a range hood for your kitchen? If you want to cook in peace, you should definitely get one!
A range hood is an essential kitchen appliance that helps remove smoke, steam, and unpleasant odours from cooking. It is installed above the stove and has a fan and a filter that extracts the air and trap grease and other particles, keeping the kitchen clean and odour-free.
Range hoods come in different types and sizes, from simple under-cabinet models to more sophisticated wall-mounted or island hoods. Whether you are an occasional cook or a professional chef, a range hood is a must-have for any kitchen.
This guide will explain in detail what a range hood is, how it works, and why you need one in your kitchen. So, if you are considering buying a range hood or want to learn more about it, keep reading!
What Is A Range Hood?
Let's start by discussing what a range hood actually is. Simply put, it is a home appliance that helps to vent out steam and grease fumes from your kitchen. Also known as a vent hood or kitchen hood, this appliance features a powerful fan integrated inside it. When turned on, this fan sucks in all the smoke and fumes from your cooking area.
Most range hoods are installed directly over the stove or cooktop. That way, the efficiency of the appliance can be optimised. This appliance is connected to the exhaust system, which helps to remove the fumes and odours from your kitchen.
Importance Of Having A Range Hood
There are several benefits to installing a range hood in your kitchen, as we have discussed below.
1. Improves Air Quality
This is the most obvious advantage of installing such a home appliance. A range hood eliminates all the harmful fumes, smoke and foul odours generated during cooking, which would otherwise degrade the air quality inside your home.
2. Removes Excess Heat
It is no secret that cooking generates a lot of heat, making it uncomfortable to stay inside the house. So, besides removing smoke and fumes, a range hood also helps eliminate this excess heat.
3. Improves Kitchen Cleanliness
Since the appliance sucks in all the soot and grease generated while cooking, you don't have to worry about these materials getting deposited on your kitchen walls. As such, it helps to keep the kitchen clean and hygienic.
4. Enhances The Appeal Of Your Kitchen
Modern range hoods have beautiful designs, enhancing your kitchen's overall vibe. Besides, they come with some additional features like cooking lights and digital displays. These not only improve the style of your kitchen but also make the cooking process more convenient.
What Are The Different Types Of Range Hoods Available?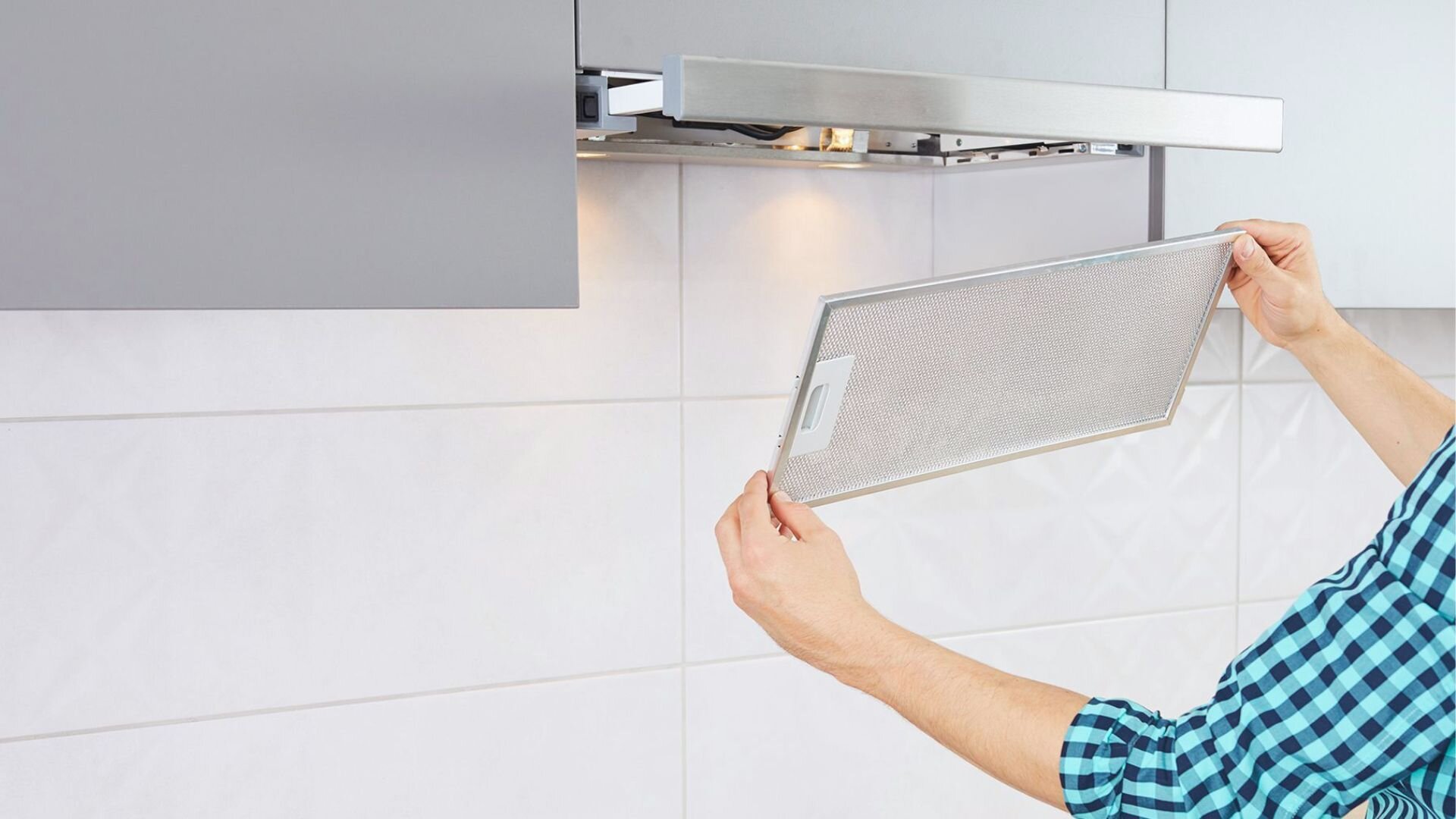 When it comes to the type, there are two different options that you can choose from, which are ducted hoods and ductless hoods.
As you can guess from the name, ducted range hoods have physical ductwork that helps to expel the smoke and fumes from the cooking area. It is the most common type of range hood used today.
On the other hand, ductless range hoods have a strong air filtration system instead of ductwork. This filtration system helps to process and eliminate the harmful components from the air, after which the recycled air is pumped back into the kitchen.
Besides the type, you need to consider the size and shape of your range hood too. For instance, if you have a large kitchen, you need to use a bigger range hood to cover the whole cooking area and vice versa.
Choosing The Right Range Hood
If you're looking for a range hood for your kitchen, you need to consider different aspects to make the correct decision. Obviously, the type and size are the two most pertinent factors in this regard. However, there are other aspects you should keep in mind as well.
One is the venting capacity, measured in CFM (cubic feet per minute). In essence, it is the amount of air that your range hood can ventilate in a minute. Gas heaters and stoves typically require powerful range hoods with a higher CFM value than their electric counterparts.
You also need to consider the noise levels generated by the kitchen hood. Ideally, we suggest using products with low sound levels since they are more convenient.
Apart from that, you need to consider the range hood's configuration. It is advisable to use an option that offers a distance of at least 30 inches between the cooking surface and the range hood.
Installing Your Range Hood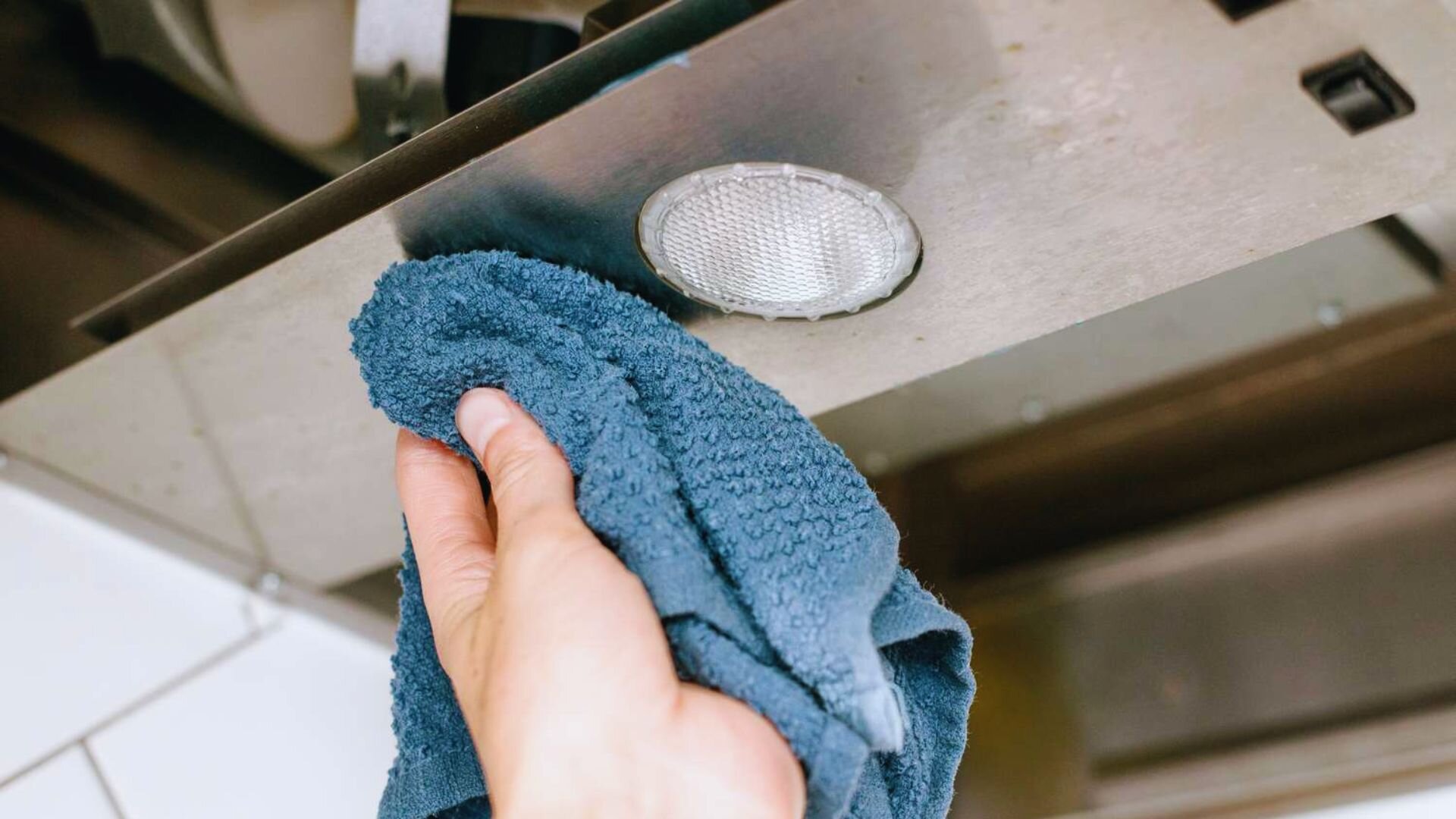 Once you have decided on the best range hood for your kitchen, you'll need to install it. To do that, you must remove the metal knockouts from the range hood and hold them firmly against the kitchen wall. Then you need to drill the holes in the kitchen walls for the ducts and electrical wiring.
Subsequently, you need to mount the range hood on the wall. For this purpose, you must carefully slide the ductwork into the corresponding hole you have drilled. However, this step won't be necessary if your range hood is ductless. In that case, you can simply set up the wiring in the corresponding holes.
Then, you must seal the holes with caulk to prevent any issues. After that, you must secure the range hood using mounting brackets. Make sure to tighten the screws on these brackets properly, or else the range hood will come off easily.
Once that is done, turn on the power and test the appliance. Following that, your installation will be complete, meaning that you can start using the appliance.
Maintaining And Cleaning Your Range Hood
To ensure the longevity and efficiency of the kitchen hood, you will need to maintain it properly. You can use the following maintenance tips for this purpose.
Wipe the underside of your hood with degreasing cleaners
Clean the fans at regular intervals using warm soapy water
Check the filters and vents periodically for any clogs
Dust the outer surfaces of the hood to keep them clean
Why You Should Invest In A Range Hood
That's about everything we have to say about range hoods. So, we hope that the information here has been able to clear out your doubts and concerns.
Whether you are renovating your home or need to replace your current range hood, we always advise speaking to a licensed professional.
There's no need to worry, though, for the experts at Precision Electrical & Plumbing have got your back on this. If you get in touch with us, we will dispatch a qualified Melbourne electrician to your residence immediately. And with their expertise, your range hood will be up and running quickly!